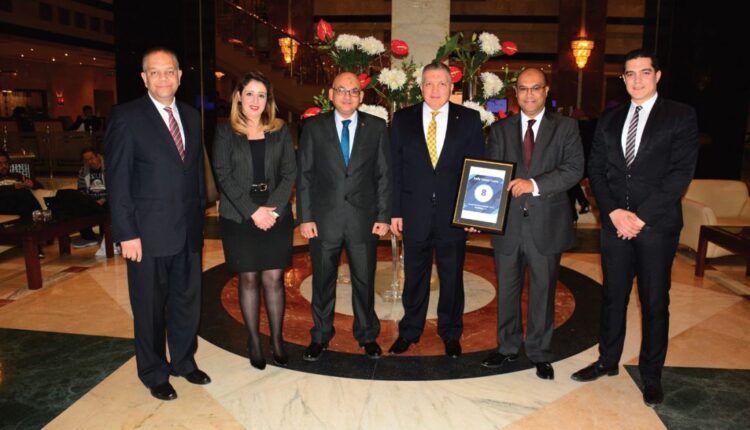 Safir Hotel Cairo Won BOOKING.COM Award of Excellence for the year 2016
Safir Hotel Cairo won the award of Excellence from BOOKING.COM. The hotel high score is a result of numerous reviews from hotel guests and represents a reflection of the excellent and outstanding service the hotel provides to each of its guests.
The photo shows Mr. Hussein Shoukry, Area General Manager, Safir Hotels Egypt, Mr. Ahmed Seleit, Director of Sales & Marketing, Mr. Ashraf Hakeem, Director of Sales – Corporate, Mr. Galal Farag, Revenue and E-Commerce Manager, Mrs. Eman Abdel Wahab, Marketing and
Communication Manager and Mr. Mohamed Nasr, Assistant sales Manager while receiving the certificate.