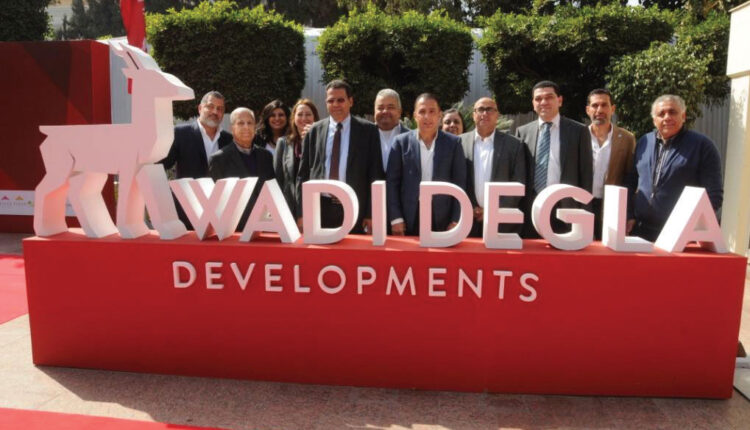 Wadi Degla Developments Announces the Development and Delivery of 10000 Units Pledges to Continue its Expansion Plans..
The Company Reaffirms its Commitment to the Egyptian Market and Demonstrates its Aptitude to Develop New Projects.
During a press conference held at Cairo Tower, Wadi Degla Developments reaffirmed its commitment to the Egyptian market, by demonstrating its dedication to customers. The company has succeeded to develop and deliver 10000 units throughout its project portfolio so far.
"The Egyptian market has witnessed profound changes driven by the economic reforms carried out seriously by the government. The fluctuation of the Egyptian pound was one of the leading elements in this formula" said Eng. Maged Helmy- the Chairman and CEO of Wadi Degla Developments. "As a result of inflationary wave, many real estate developers have increased the selling price of units in high percentages, while Wadi Degla Developments implemented slight price increases that didn't exceed 10%. This course of actions confirms the strong and resilient financial position of our company, while demonstrating its uninterrupted commitment towards our valuable customers" Helmy also shed lights on Wadi Degla Developments' 20 projects that occupy a total area of 8 million m2 all over Egypt, providing an overview of Egypt's real estate scene, and the company's expansion plan throughout the rest of 2017 and years to follow. Most recently, the company has launched its newest project, Promenade New Cairo, which occupies a prime location in New Cairo, with a total area of 140,000 m2, hosting 1000 units.
Eng. Helmy also referred that Wadi Degla Developments is a leading real estate developer supported by a strong yet flexible financial structure, with a prominent track record of projects and deliveries without any delays, proving its integrity and credibility. He added: "Wadi Degla Developments was able to achieve sales of EGP 4 billion in 2016. Our target sales in 2017 stand at EGP 5 billion. These indicators and many others prove our strong financial position and aptitude to implement our expansion plans in 2017 and beyond".