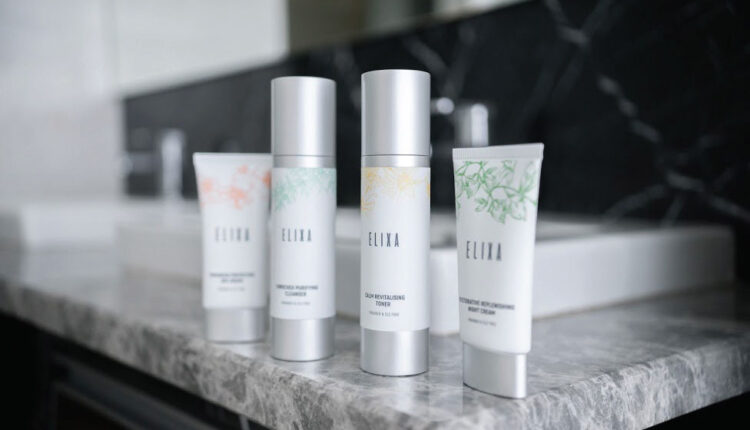 New Year, New You, New Skin Transform Your Skin In 2018 with QNET's Revolutionary Elixa Skincare
January marks the beginning of a new year – a fresh start, the beginning of a new chapter, however you look at it. Most of us start setting goals that we would like to achieve, or continue to improve on. When making resolutions for 2018, is living a healthy lifestyle on top of your list? Launched under its Absolute Living umbrella, QNET's ELIXA Skincare range is here to transform your skin in 2018.
Mother Nature and modern science come together to create this elusive skincare range with ingredients from natural and organic sources.
Why should ELIXA be the tool your skin needs this year? – The long and exhausting festive season comprising of long working days and night festivities has left your skin feeling dehydrated and dull. ELIXA uses aromatherapy, allowing you to relive a rejuvenating spa experience. The calming scent of natural oils soothes not only the skin, but the soul, bridging the distance of tranquility between you and nature.
The ELIXA Skincare range is comprised of: –
Enriched Purifying Cleanser Made from the finest concentration of rosemary essential oil, Elixa's Enriched Purifying Cleanser promotes rejuvenation, cell renewal and maintains the skin's natural hydration level, restoring radiance to your complexion. With infusions of mandarin, geranium and chamomile essential oils, this antioxidant-rich cleanser will help take your skincare routine to a new level.
Calm and Revitalizing Toner
With moisture packed ingredients, chamomile and geranium essential oils, Elixa's Calm and Revitalizing Toner helps to rejuvenate your skin's complexion while lifting your spirit, calming your mind and enhancing your sensory perception. It improves skin elasticity, and restores the skin's plump texture for a more youthful appearance.
Enhanced Protective Day Cream
This rich and hydrating Elixa Enhanced Protective Day Cream is specially formulated to restore radiance to your
skin, guarding it against moisture loss. It also contains SPF 30 PA+++ properties. The natural skin protecting properties of Jojoba Oil and Titanium Dioxide infusions reduces the appearance and formation of visible spots and blemishes, by giving your skin a spotless, natural glowing sheen. The fragrant notes of ylang-ylang and rose
enhances concentration, swathing you in a wonderful glow which heightens your selfesteem and combats fatigue.
Restorative Replenishing Night Cream
A positive addition to your night skincare routine, Elixa's Restorative Replenishing Night Cream blends organic ingredients with a scientifically advanced formulation that helps boost the skin's collagen synthesis and fights oxidative stress with aromatherapy. The gentle scent of sandalwood and vanilla essential oils helps you drift into a peaceful sleep.