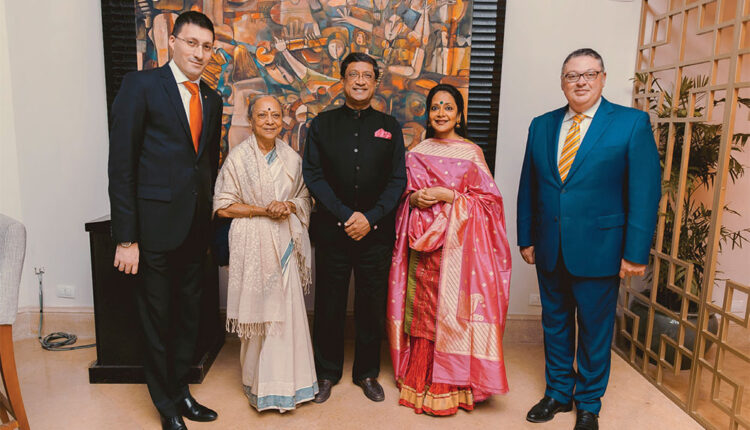 Indian Food Fiesta at India along the Nile
In collaboration with the Indian Embassy in Cairo, the Semiramis InterContinental Cairo hosted the Indian food fiesta for the second consecutive year, celebrating the colourful culture and diverse cuisine of incredible India at our newest resto-bar & lounge, India along the Nile.
The food festival was inaugurated by H.E. Sanjay Bhattacharyya, Ambassador of India to Egypt and Mrs., Sameh Sobhy, General Manager Semiramis InterContinental Cairo, Massimo Bernardi, EAM in charge of F&B,
Semiramis InterContinental Cairo, Chef Harish Tiwari, Head Indian Chef at India along the Nile, and guest Chef Vikram Udaygiri, followed by an Indian-inspired gala dinner curated by Chef Udaygiri in collaboration with the Semiramis culinary team.