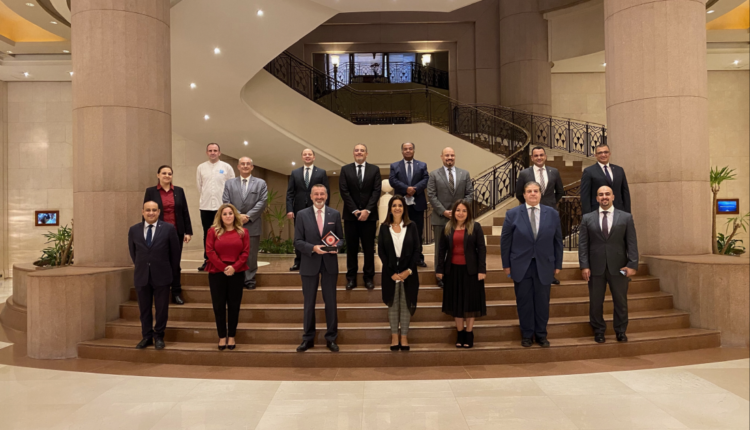 InterContinental Cairo Citystars Wins "Best Business Hotel in Cairo 2020 Award" by Business Traveller
InterContinental Cairo Citystars
Wins "Best Business Hotel in Cairo 2020 Award" by Business Traveller
Guest loyalty, safety and recognition are the real determinants of how successful a hotel really is. This is why InterContinental Cairo Citystars was honored to realize how far its guests are satisfied with the services provided, when Business Traveller Magazine recognised the hotel as the Best Business Hotel in Cairo for the eighth time.
The Business Traveller Middle East Awards celebrate excellence in travel across the Middle East and Worldwide. It gives readers the opportunity to recognise those companies and hotels that are the leaders in delivering products and services for the frequent travelling executive. Business Traveller Middle East readers in the UAE, Oman, Qatar, Saudi Arabia, Bahrain, Kuwait, Lebanon and Egypt have been surveyed to determine the winners. As a result, the awards recognise and celebrate the extraordinary achievements of the most deserving hotels, airlines, loyalty programs, in the business travel industry.
Unlike other awards which are decided from within the industry, Business Traveller awards are decided by the people who really matter – the businessmen and women who rely on airlines, hotels and car hire companies in their everyday working lives.
"InterContinental Cairo Citystars offers all the services and facilities that business travellers look for. This includes 824 deluxe rooms and suites, 23 banquet and conference rooms, including one of the largest ballrooms in Egypt, and 11 restaurants and bars," Dieter Franke, Area General Manager Egypt and General Manager InterContinental Cairo Citystars said.
He added, "This award came as a recognition to all the efforts InterContinental Cairo Citystars team has employed to adjust to new travel norms and expectations during Covid-19 crisis. As we have worked on enhancing the experience for hotel guests by redefining cleanliness standards and supporting wellbeing throughout guests' stays with sincere commitment to cleanliness and hygiene through IHG® Way of Clean program. Moreover, this award is a monitor for what we have to offer to our guests; they tell us where we really stand among our competitors, not only in Egypt, but also in the Middle East Region.