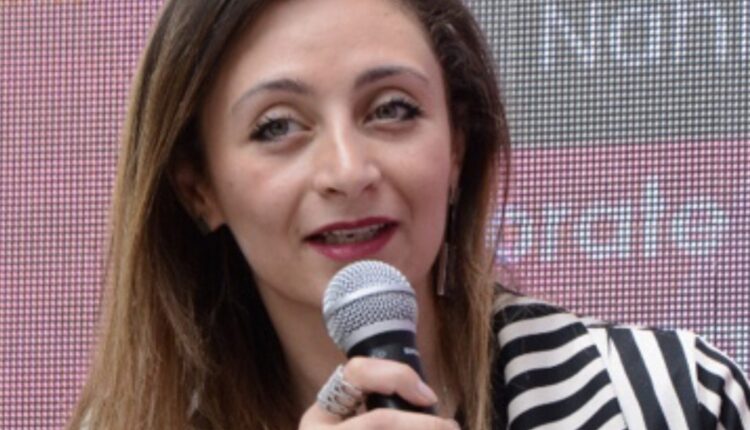 L'Oréal arranges a Panel discussion for the 4th edition of "L'Oréal UNESCO for Women in Science Egypt"
In cooperation with the UNESCO Regional Office:
L'Oréal arranges a Panel discussion for the 4th edition of "L'Oréal UNESCO for Women in Science Egypt"
Cairo, Egypt –, 2021: L'Oréal Egypt held a panel discussion for "L'Oréal UNESCO for Women in science Egypt" program, in cooperation with the UNESCO Regional Office. This Panel discussion occurred on the occasion of the program application opening in its fourth edition in Egypt, which started from March and will keep on spanning to the 30th of June of this current year. Also, the announcement of 2021 fellows is to take place November 2021.
The Panel was held virtually respecting the exceptional circumstances that the world is currently going through. It witnessed the honorable participation of Dr. Gaith Fariz, Director of the UNESCO Regional Bureau For Science in the Arab World, together with Nahla Mokhtar, Communications & Sustainability Director at L'Oréal Egypt, Dr. Menna Elserafy, 2017 L'Oréal UNESCO Levant & Egypt Regional fellow & International Raising Talent, and finally Dr. Nourtan Abdeltawab, a Jury member for Egypt program, who received as well the Levant & Egypt Regional Fellowship in 2014 & selected as International Raising Talent in 2015, in addition to representatives of scientific bodies and academic institutions, and last but not least media affiliates.
The "L'Oréal UNESCO for Women in Science" program aims to enhance the role of women, highlight their contribution, and increase their participation in the field of science in order to ensure that women are represented equitably in all leadership positions in the field. In other words, the program has made great progress and strides in supporting the participation of women in science since its launch 23 years ago, with a total of 3,500 female researchers from 117 countries around the world. In addition, 117 laureates were honored for their excellence in science field, among whom are five Nobel Prize winners.
In fact, the gist of the program revolves around the notion of "The world needs science and science needs women".
Concerning this matter, Dr. Gaith Fariz affirmed that UNESCO does not merely consider gender equality as one of the basic human rights, but also as a basis for building peaceful and sustainable societies. He also believes that this commitment includes working on increasing the participation of women in science, technology, research, and innovation. Moreover, he explained that Egypt is seeking to implement strategies that work on achieving gender equality in scientific research and innovation, and based on his explanation he stated: "Egypt is relatively close to achieving gender equality in the field of science, as the percentage of female researchers is approximately 43%, which confirms that women are major and key players in the upgrade of any society, but there is still a need to empower and underpin them even more."
Gaith praised the Egyptian government's endeavors while trying to achieve gender equality. He also accentuated the 2030 National Strategy for Science, Technology, and Innovation, which was conducted by the Ministry of Higher Education and Scientific Research with the aim of supporting human development and enhancing the infrastructure to advance scientific research, as well as link it to the industry, development plans, and the social needs.
Fariz also added: "There is a gap between research and science on one hand and economic and social needs on the other hand, but with increased government investment in new areas such as; energy and green cities, as well as interest in local manufacturing, more opportunities for scientific research and innovation will be created, and this is what the program offers in terms of physical and moral support for female researchers."
From her side, Nahla Mokhtar praised the company's eagerness to continue the program, especially in light of the current exceptional circumstances, thus she mentioned: "Despite the challenges that we witness in the current period due to COVID, we have been keen on carrying out the L'Oréal UNESCO program for Women in Science Egypt, which confirms our firm belief in the need of empowering women in the scientific research sector. This effort is also exerted due to our eagerness to reinforce the women's stance in the society, as this is a key element in the company's genetic footprint."
Mokhtar added: "The program is distinguished by three main values which are scientific excellence, diversity, and ethics. We launched the Egypt edition in 2018 in cooperation in partnership with the Academy of Scientific Research and Technology in Egypt and the UNESCO Regional Office. Over the past 23 years, through this amazing program, we have empowered and recognized 24 Egyptian researchers & scientists whether Internationally, regionally, or Nationally. We are working on providing all the available capabilities to facilitate the participation of contestants in order to be able to present their best scientific research and new innovations that serve the community."
Another comment was given by Dr. Menna Elserafy who confirmed that obtaining the L'Oréal UNESCO Fellowship for Women in Science in Egypt contributed a lot to supporting her scientific capabilities, as well as aided her in opening new scientific research and innovation horizons that goes beyond the financial support. Furthermore, she expounded: "The program also creates a network of research institutions, which contributes to the exchange of experiences and knowledge, and provides training programs that support self-confidence and proffer personal skills while presenting ideas in a professional manner."
Lastly, Dr. Nourtan Abdeltawab praised the positive impact that social responsibility plays in the development of the societies, as according to what she said that L'Oréal UNESCO program for Women in Science Egypt is deemed to be one of the most important social responsibility programs of L'Oréal.
It is worth noting that the L'Oréal -UNESCO For Women In Science program recognizes and valorises 3 exceptional female scientists and researchers, each year, by providing two Post-Doctoral Fellowships €10,000 each, together with one PhD student fellowship with €6,000. In addition, the program gives the winners the opportunity to appear more widely, promoting their scientific achievements to inspire the new generations & attract more female researchers to persuade this career.