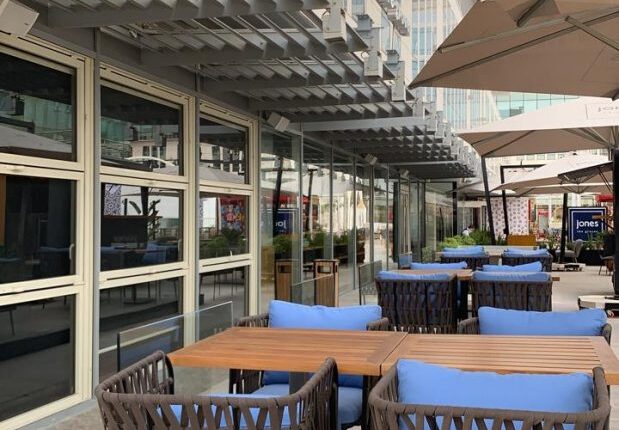 Jones the Grocer Opens in Cairo, Egypt Raya Restaurants opens first two branches in East & West Cairo
Raya Restaurants opens Jones the Grocer flagship store at the Galleria 40 mall in Sheikh Zayed and another branch at O1 Mall in New Cairo.
Both flagship stores feature gourmet grocery retail, a halal charcuterie, a bakery and patisserie, Jones the Grocer's hallmark artisan cheese-room and an outdoor terrace which sets the benchmark for store design and gourmet food retail in Cairo, Egypt.
Karim Nayef Khalife, Chief Executive Officer of Raya Restaurants' said "We, at Raya Restaurants, are welcoming and are looking forward to partner with Jones the Grocer and its high-end offerings. By incorporating the brand to Raya Restaurants' portfolio, we are confirming our business strategy of strengthening our offerings and positioning in the Egyptian market. We are assertive that Jones the Grocer's journey in Egypt will be an added value to the F&B sector in Egypt, enabling us to reach out to potential customers and enhance the customers' dining experience."
Yunib Siddiqui, Chief Executive Officer of Jones the Grocer, said "We've come a long way since our first ever store in Sydney, Australia twenty-two years ago and our first opening in the Middle East in Abu Dhabi in 2009. We're thrilled to work with Raya Restaurants and look forward to building incredibly successful stores with their team across Egypt over the next few years."
As per the master franchise agreement with the Australian gourmet food retail and award winning café, Raya Restaurants plans to open more branches across Cairo with a total investment of 60 million Egyptian Pounds.