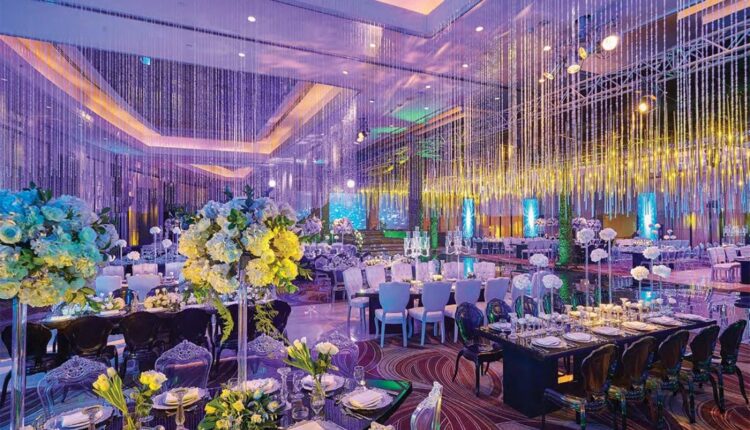 DG All Around
Hilton Cairo - Heliopolis
Practice your "I Do's" with Hilton Cairo Heliopolis. Located a mere few minutes from Cairo International Airport and Central Cairo paired with our keen eye to details, has made us the pinnacle of wedding venues.
From savory authentic cuisine by top worldwide chefs to high-quality décor, Hilton Cairo Heliopolis has no limit to the amazements and team's dedication we provide the guests. Hospitality runs through our veins and this we strive to assure the highest standards of service.
Accommodations to 253 rooms, 110 suites, and 55 twin rooms, we ensure comfort, style, and elegance matched by up-to-theminute amenities. Browse from a list of relaxation services, whether it is a day at the Wellness Spa & Gym, a meal at any authentic restaurants/bars, or just a day at any of our indoor/ outdoor pools, Hilton Cairo Heliopolis Towers Hotel embodies everything you could dream of.
Let us turn your fairy tale into an unforgettably magical milestone. Prepped and ready with a professional wedding planning team, we at Hilton Cairo Heliopolis vow to stand by you each step of the way, from A-Z. We are here to stun you at the ballroom of your choice the way you envisioned it sparing no detail untouched. Talk about a dream come true, only at Hilton Cairo Heliopolis.
Whether it is a union amongst close family and friends or the wedding of the year, Hilton Cairo Heliopolis offers packages tailored to suit your style and budget. Our experienced team will be more than honored to take part on such a memorable moment in our beloved guest's life. We provide an array of authentic international cuisines prepared by worldwide chefs. Complement your day with customized entertainment options and decoration packages. Each wedding is its own special shining star, so relax while our friendly and dedicated team handles with the details to your special day.
Toast to new beginnings and let the aromas of the magical ambiance enchant your day. From lush garden parties to grand ballroom receptions, Hilton Cairo Heliopolis ensures an upscale setting for your dream wedding. Make your wedding the "Talk of the Town" where the lights of the striking ballroom glistens and the starry night skies captivate such a memorable occasion. Let us at Hilton Cairo Heliopolis accommodate to your every wish. Choose from any of our 3-main ballrooms, whether a cozy gathering or a massive extravaganza we have it all covered for you.