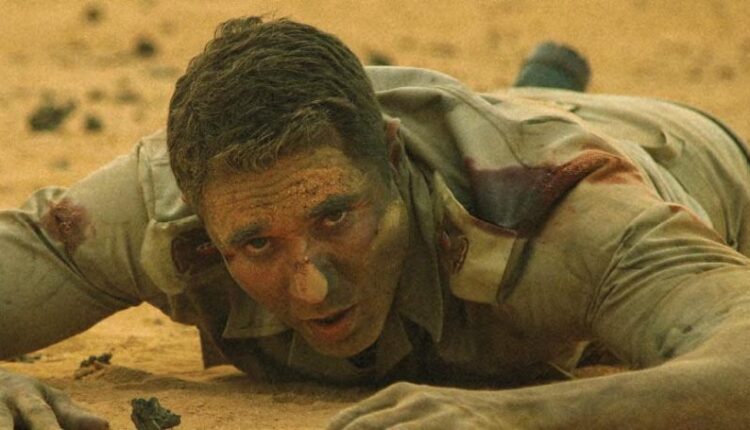 The One & Only Ezz
EL MAMAR
A must see movie, those who won't watch will miss a lot. This is not an advertising for El Mamr movie but it is a mere fact. We can consider this movie as the first true, high quality, highly and professionally directed Egyptian war movie using live ammunition and highly modern technology. It is a very high budget movie , and we can say the highest one among the new movies nowadays. It is an epic movie that embodies the true feelings of the soldiers after the hard defeat in 5th of June 1968 from Israel. How the setback affected all the Egyptians but at the same time made them determined to turn this defeat to victory. A movie that our kids must watch to know all the truth about this era and to get to know the true history of our beloved Egypt and how all of us should be proud of. Dear Guest had the chance to meet the one and only Ahmed Ezz in an exclusive interview to talk about the movie and his role and about all the difficulties they faced during shooting.
Who was behind the idea of El Mamr?
The great director Sherif Arafa and producer Hesham Abdel Khalek. They wanted in this movie to talk about planning and how through right planning, we can successfully achieve what we want .
Please, tell us more about this movie, El Mamr?
We were trying to show people how in the period between 1968 till before 1973, the army started to configure secret navy units to hit the enemy and these raids had a great impact on the soldiers psychological state. Egyptians called this period war of attrition and thanks God , this was the start of Egypt's great victory in 1973.
Where did you film this movie?
We were shooting this movie in Suez and Sinai desert and it was very hard and difficult circumstances. It took us 19 hard weeks of shooting. Sherif Arafa got foreign experts for the action scenes and trained all the cast for a long time to appear on screen in a proper and right way.
What about your experience with Sherif Arafa?
He is a great director, he is so professional and it was an honor working with him.
What more do you like to add?
I would like to thank all my colleagues in this movie and tell them that without you all, we couldn't have make it. I am so proud to be part of this successful , epic movie.
What is new for Ezz?
I have Welad Rizk movie and it will be released in Eid El Adha and Younis movie that will be released afterwards.