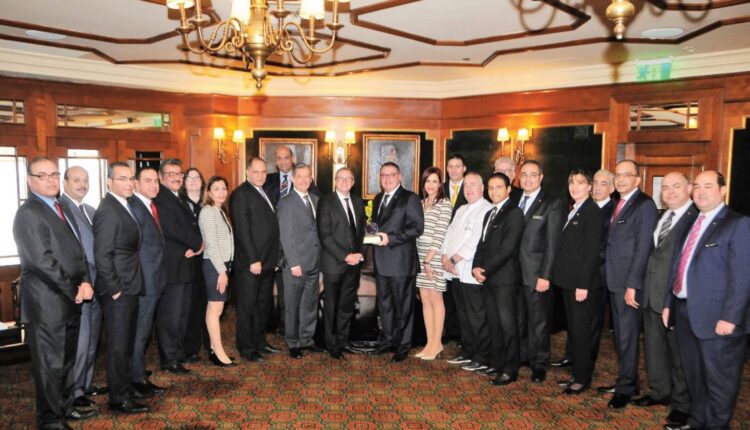 Semiramis InterContinental Cairo Joins 2016 Ten Club
Exceptional achievement marks the Semiramis InterContinental Cairo, thus earning the property the honour of being recognized as one of the members of this year's IHG Ten Club for the second year in a row, recognizing it as one of the top performers amidst 270 hotels in the region (Asia, Middle East & Africa). To achieve the full metrics requires dedication, leadership, focus, determination and team work, which were all at play in order to achieve these excellent results for 2016.
The award was presented by Pascal Gauvin, Chief Operating Officer, India, Middle East & Africa, and Simon Stamper, Director of Operations, Africa and Area GM to IHG Cairo Citystars, to Sameh Sobhy, General Manager Semiramis InterContinental Cairo in the presence of the Hotel's Heads of Departments. The Semiramis InterContinental is proud of its dedicated, talented and hardworking team who always strives for excellence.