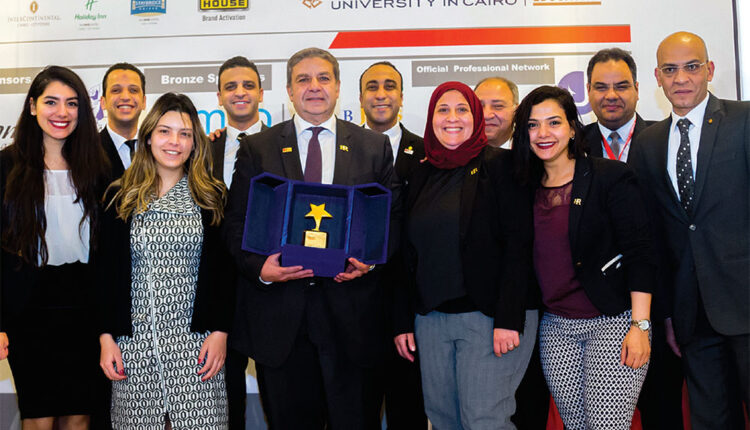 InterContinental Hotels Group Citystars receives Egyptian Chamber of Human Resources Award for being the best employer for the year 2018
InterContinental Hotels
For the second consecutive year, InterContinental Hotels Group Citystars has received the best employer award for the year 2018 by the Egyptian Chamber of Human Resources Management during the Chamber's fourth annual Misr HRians conference. Nasser Fadly, Area Director of Human Resources for InterContinental Hotels Group, Africa has been recognized as 2018 Human Resources leader which is a prestigious HR excellence award based on voting. The award has many nominees across all HR leaders in various companies and organizations. Voting and judging panel consisted of top HR directors from a diverse collection of organizations representing a range of sectors with years of executive experience.
"This award is a great recognition of the workplace culture we have built at InterContinental Hotels Group Citystars since the pre-opening in 2003" said Nasser Fadly, Area Director of Human Resources for InterContinental Hotels Group, Africa. "Over the past 14 years, we have worked hard to create a supportive and
flexible culture to achieve our goal to create great hotels guests love. That culture has contributed to the success and growth of our hotel, and we are especially proud that our colleagues and others in the same industry have recommended InterContinental Hotels Cairo Citystars as a great employer."
EgyCham Annual Misr HRians Conference is the biggest annual conference for Human Resources and it is the only conference in Egypt and the Middle East that discusses everything related to HR in Egypt in addition to all the new aspects in Human Resources by the most talented, knowledgeable and experienced speakers in Egypt and Middle East. Misr HRians Conference is a great opportunity for corporations to meet a variety of HR
Managers and Directors, with different backgrounds, knowledge and experience.