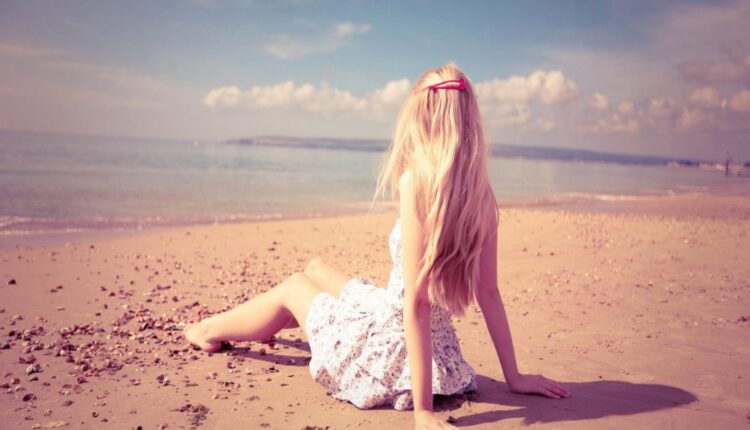 i know it cuz i feel it… 'Summer curves'
Amazing isn't it, how small things can have enormous and long lasting effects. How something as little as a head scarf can change ones perspective and life forever, and a creature as tiny as a newborn can make his mom gain a lot of bonding love, experience and above all WEIGHT! Imagine if two small things with enormous effects happen simultaneously. I simply can't sketch a picture of the results…
A few days ago, right before Mother's day – California Style – a friend of mine sent me the sweetest treat ever, a reply on a checkup inquiry from my side. She recently combined three of the most major phases women perceive as life changing and of course men perceive as trivial! Hijab (head scarf), giving birth, and… Summer! Struggling with finding the stylish hijab touch, dealing with weight loss and post partum, is quite tough. Yet summer! No one can take summer away from us.
The feminine instinct usually strives for summer and yearns for it during the extended mind-numbing winter nights; we have the distinctive talent to recall our closets in our memories, matching outfits in our imagination and venture for bright colors. Calculations might differ in some summers, given change of circumstances like my friend here. An adorable little baby can be a direct reason for this polka dot bikini to stay in the drawer, for these striped fitted shirts to get thrown away and those high heels to hide for a shortwhile, enough jiggling on flipflops, imagine heels! Women are fighters, so no matter what changes we undergo – summer is summer for us. We long for the colored head scarves for those who wear them, highlights and keratin at some point as well. Accessories rise and shine, and at last matching purses are not just black and brown.
I learnt that facing summer is as exhilarating and fascinating as travelling, packing the good outfits and matching them can be a simple yet amazing refreshing step on a daily basis. And let's pin point it here: nothing is more exciting than summer activities, whether you are a mother or not, and you are engaged in kids activities for the summer time, take on something for yourself… walking, swimming, yoga classes, or even a girls only get-together on a weekly basis.
Losing weight has been proven wrong all the way, it's not hard! We are stronger than fighting with the concept of "Can't lose some weight" – Easier said than done, but never impossible. In order to not just fit into these cute white cargo pants but look attractive too, you need to WORK OUT! The word doesn't only involve going to the gym, yet ways and methods of establishing the daily work out are phenomenally infinite! Sweep the house all over, amazing biceps and triceps routine, even better if crunching the tummy while doing it; this will even have the mono-kini look gorgeous. Use your bed side for lunges 15 minutes a day, grab a sturdy box and enhance 15 minutes of steps. Another simple way of losing weight is a fit diet, very simple steps of eating smaller portions, avoiding late-night treats and filling up with loads of fruit/
protein shakes. Get in style! Whether you are the classy high rise jeans, or the tank cardio chick, shop for new items and match, or even mismatch them – different colors are trendy in terms of different…
Laugh! Summer is fantastic, days are long and the sun is embracing the universe for as long as we can evoke! Game nights, movie nights, ANY night that guarantees a good laugh. In a few months you will grab your digital camera or your album – if you are a swift picture developer – and smile while watching those gatherings with your hair wet, no make up, bright summer dresses and a life-size laugh after a long day of summer fun…
Finally, the key of looking beautiful is feeling beautiful. A smile sneaks to my head when I see any of my pregnancy pictures, when I was the twin sister of Shamu the whale! I sweet-talk myself with a cute scarf, trendy purse, or colorful shirt – these were my tools back then for loving my mirror again. So my beautiful lady, enjoy your summer, enjoy your closet, enjoy yourself. Download new music, and throw everything behind you so you can embrace every aspect ahead of you…