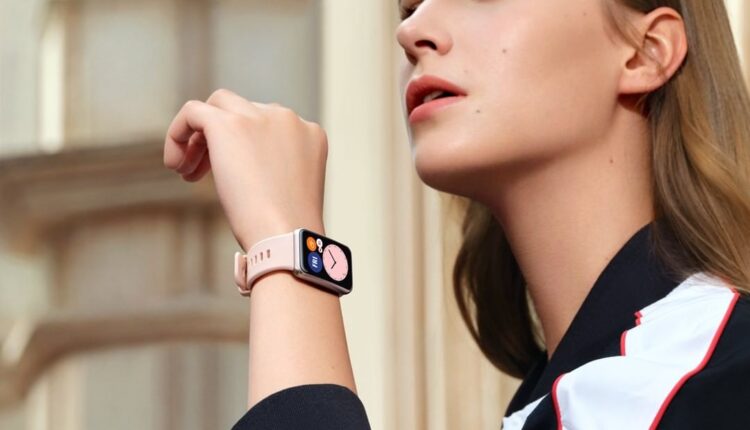 Huawei introduces HUAWEI WATCH FIT, perfect companion for a better lifestyle!
With the back to school season right around the corner, it's the perfect time to get a smartwatch that you can wear every day. You will need a smartwatch that looks stylish, has a long-lasting battery life and even packs some interesting health and fitness features, just so that you can be on top of everything, while still showing off to all your friends. Meet the HUAWEI WATCH FIT.
1. Every day Smart companion
the HUAWEI WATCH FIT packs some interesting smart features that you might need for every day use. Alert for incoming calls and messages, remote camera shutter, music playback control are just some of these features, but you also get features like Smart Alarm, which syncs to your phone alarm settings and vibrates to wake you up, Event Reminders and even a Find your Phone feature, just in case you misplaced your phone
2. Smart Health Tracking for all your needs
With the HUAWEI WATCH FIT and its wide range of health monitoring and fitness features you can be on top of all major health indicators, just to be on the safe side. This includes your blood oxygen saturation levels thanks to SpO2 monitoring which is a key indicator of your health. Low blood oxygen saturation levels can lead to tiredness, loss of strength and even memory issues. The HUAWEI WATCH FIT can also help you keep an eye on your stress levels with the help of HUAWEI TruRelaxTM , proper sleep with HUAWEI TruSleepTM 2.0 and real-time heart rate monitoring with the help of HUAWEI TruSeenTM 4.0. On the fitness end, sports enthusiasts can take the advantage of well tracked data of their performance to further improve, while beginners can get the right motivation to get started with the help of the HUAWEI WATCH FIT's animated personal trainer, 12 animated courses and 44 standardized exercises built into the smartwatch. In addition to this, it also supports 96 workout modes which includes 11 professional sports modes and 85 free sports modes, tracking all the important performance data.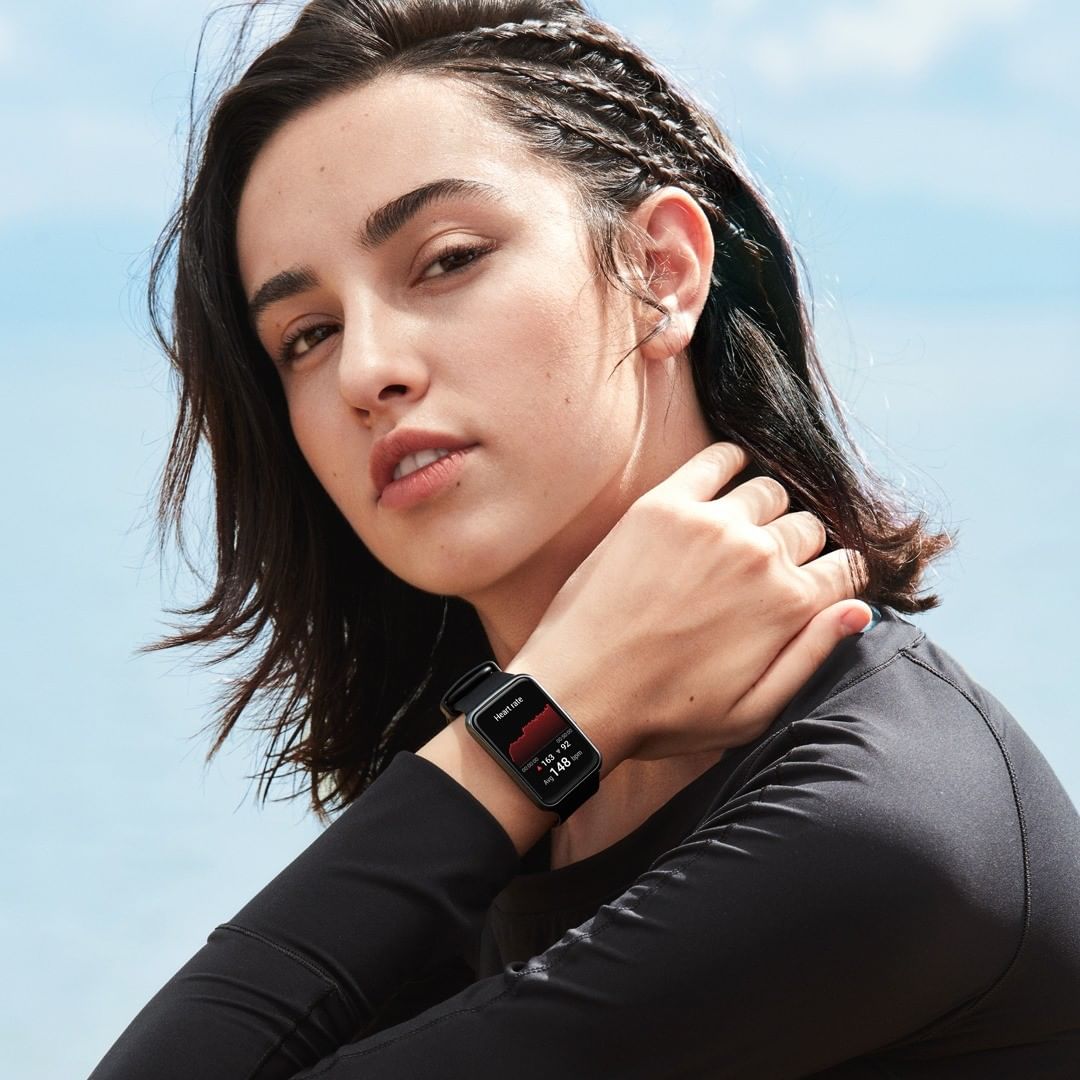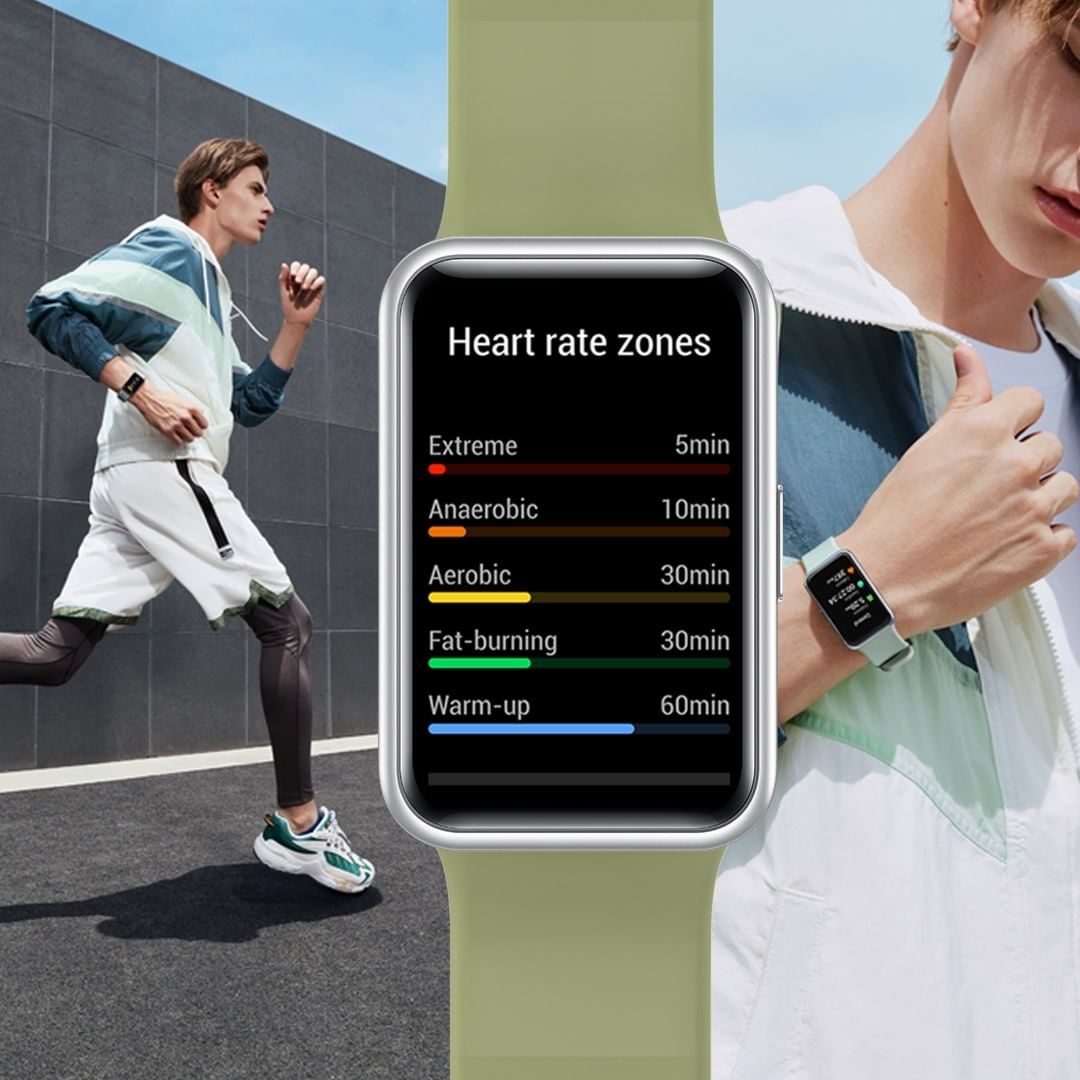 3. Battery life for days
Worried about having to charge your smartwatch every night or for hours on end? With the HUAWEI WATCH FIT, you don't have to: It lasts up to 10 days on a single charge. And that's with all the features running in full swing including health monitoring! Meanwhile, thanks to support for Huawei's fast charging technology, you charge up the HUAWEI WATCH FIT to up to 70% in just half an hour, which means no overnight charging!
4. New stylish HD screen – for both style and functionality
If you want to put together something that will both stand out in terms of design and at the same time give you a large viewing experience, then the HUAWEI WATCH FIT's large HD screen is definitely a feature for you. A massive 1.64 inch AMOLED display complete with 326 PPI and 16.7 million color gamut, your smartwatch display will not only look great but also give you an amazing viewing experience. To top it off, you can customize it with a wide range of watch faces as well, with more than 130 options to choose from or even use photos from your smartphone instead.
Today's student is exposed to a plethora of smart devices every day, be it smarter learning tools, new ways to communicate amongst peers and even smarter solutions for every day issues. The HUAWEI WATCH FIT is the perfect addition to this, bringing to the table a large display, long battery life and a wide variety of health, fitness and intelligent features which make it the smartwatch every student would want.