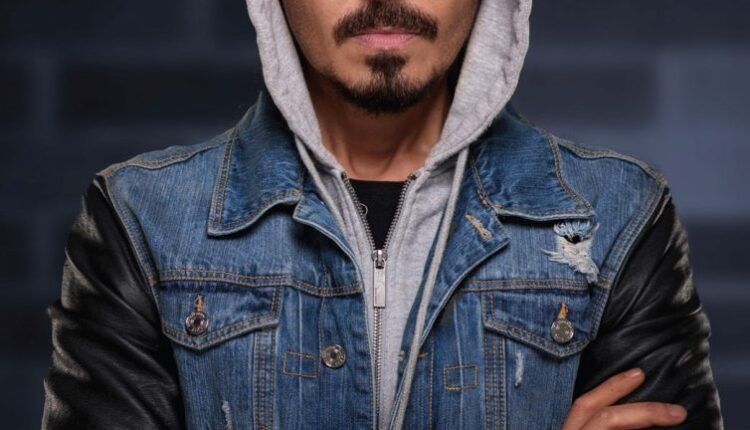 Exclusive Interview Ahmed Zaher "Adam"
Love or hate his choice of characters and roles, you can't help but admire and respect Ahmed Zaher. With his mannered speaking and exaggerated gesticulations, he is the king of distinctive characteristics. When paired with the perfect script and directors willing to embrace his eccentricities, he excels. Respectable, and determined, DG sit with the family man for an exclusive interview with "Adam", to discuss life, work and his incomparable comeback…
A very strong comeback in "Ekhtyar Egbary", please tell us about it?

Well, last Ramadan I was offered a lot of roles, but I wasn't convinced with any of them. I don't like to work just for the sake of being present, if I don't immediately fall in love with the role, and if I'm not absolutely sure that I can add and put my own touch to it, I turn it down. I prefer to be home and wait till I find the suitable role. Thanks to God I was offered "Ekhtyar Egbary" last Ramadan, and when I read the papers, I highly admired it and felt that this series will be a hit, and I was right. The thing is that, at first my role was not Adam, but another role and
I refused it and apologized. Three months later they came back again but with Adam role which I fell in love with immediately. I sat with the director who is Tunisian by the way and is very successful and famous in his country, and we agreed on everything concerning Adam. As usual when we started shooting, and I added some details to the character and was so happy with it. I am really happy with this role and series especially after this great success and how people reacted to it. I was also honored to work with Hazem Metwaly, the writer and Magdy El Semry, the director. I truly believe that this comeback couldn't have possibly been any better.
Ahmed Zaher and the complicated roles, what attracts you to these kind of roles?

Well, first of all, you have to know that Adam on the papers wasn't like Adam on screen. I added a lot of details to this character. He was a very normal character on papers but I wanted to show the audiences that those overwhelmed people with technology are mostly different.
Of course at first the director and writer agreed on that. The difficult roles show your talent and how you can change yourself and go deeply inside the character.
Where are you from the Cinema?

As I told you before I like difficult, unique and different characters and I can't participate in any movie just for the sake of being present. Cinema is history and to me it is either to make a difference in Cinema or no need to work. I was offered a special appearance in Ahmed El Sakka's latest movie and I accepted it because it is a great and respectable movie, even if it is a special appearance and a small role. I always try to choose the credible and serious roles in big movies to add to myself. We must respect ourselves and our fans. I don't care about the size of the role, I just care about the content and the message it is presenting. Being the only hero in a movie doesn't mean you necessarily succeeded, because again it is all about the content of the movie and role you are presenting.
How would you evaluate your career so far?

I feel that I am not up to evaluating myself or my work. I leave that to professionals and critics and of course my beloved fans. But I can tell you that I feel that I should be in a better place. Because I always believed that it is about talent and hard work and I am really trying my best all the way. But nowadays it requires other things to be in a right place. Things that I am not good at. I am a family man who likes to be around his family all the time if I don't have work. I don't like partying and going out a lot. I am not that sociable. So at the end I thank God for everything and to where I am standing now and of course I hope for more success and feel it is coming. I would also like to present comic roles as I love it and love diversity. As for this upcoming Ramadan, I am working in two series, one is called "El 7ala Giem" starring with me in it Horeya Farghaly. It's an action/suspense series and for me it is a new role. On the other hand I am participating in a huge production, it is a series called "El Tofan" where 22 actors/ actresses are participating in. It is a team work that I highly admire and feel that it will be successful especially seeing the writer is Beshir El Deek and the director is Khairy Bishara. This series is produced by Fenon Masr.
How do you see the artistic field nowadays, and are you optimistic about the future?

Things are getting slightly better, yet we still have a big problem the papers, the script, you can't easily find good script, and the pillars of any movie or series are the papers. We are also facing another problem which is stereotyping the actor, for example if an actor excels in a certain role, directors just keep repetitively putting him in the same role and this is not right, but in general things are better and there are more productions in Cinema and TV, which is good.
Where are your daughters and why did they stopped acting?

Five years ago I decided to let them stop acting for some time, initially so they can focus on their education, and secondly because I believe that children who act should stop at a certain time, which is the teenage years, and then possibly return after passing this phase. Most of the children who continued acting lost their glow and weren't successful after that. Also, they weren't offered anything up to my standards lately. So we needed a break and then will see what is in their best interest.
Tell us about the other face of Ahmed Zaher, as a husband and father?

Well sometimes I am a father and other times I am their friend. I am a typical, ordinary, father who rewards my kids for being good, and punishes them if they have been bad. I try to raise healthy, grounded and respectable kids.
How do you spend your free time?

I used to love playing squash, but now it's really hard to find the time. Sometimes I go to the gym, otherwise I am home with my daughters because I really miss them during work time. As for my wife she is my business manager since three years now; and so we are always together.
Before we wrap up, is there anything you would like to say?

I would like to thank you for this interview and wish you all best of luck…