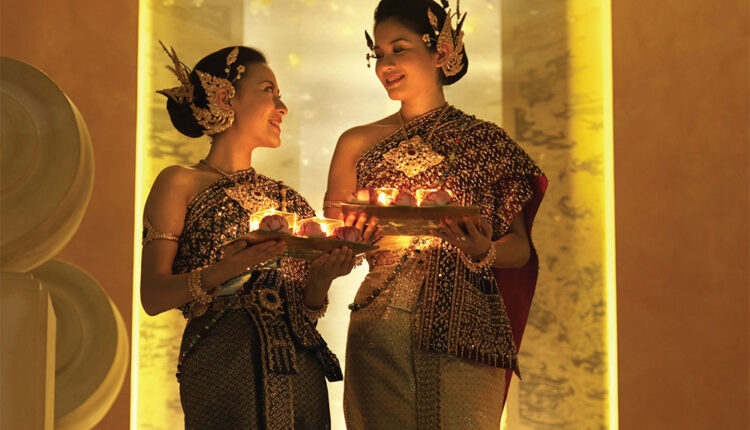 Dusit Thani LakeView brings you the glamour of your Wedding Ceremony
Dusit Thani LakeView brings you a glimpse of beauty celebrating love and marriage in the most elegant manner. Delivering unmatched service, step by step, starts from the simplicity of smooth ceremony to the extravagance of a wedding reception, complete with glamour and elegance.
The hotel enjoys an ideal location oriented with privacy and flair. Dusit Thani LakeView is strategically located in the Fifth Settlement of the New Cairo district, only twenty minutes away from Cairo International Airport. The blend of Thai and Egyptian culture assures a truly unique hotel experience. The minute you step into the hotel, you will be captured with the impressive interiors, eye-catching greenery embraced with unique Thai touch.
One of the many interesting features of Dusit Thani LakeView is the Grand Ballroom with its magnificent 1536 square meters with such beautiful outdoor scenery and its pre-function terrace to deliver an unmatched catering service par excellence. Distinctive setting for the bride and groom to exchange vows surrounded in the warmth of Thai artistry presence.
Another nine fully-equipped smaller ballrooms are supported by a professional staff to compliment the banqueting facilities of the hotel. We invite you to reserve this lovely venue for a memorable ballroom wedding ceremony.
Memorable weddings are not only well arranged technically, but are distinctive and personal. Wedding Event planners are here to create moments that will last a lifetime. We know that you've always dreamed about having a beautiful wedding. Let Dusit Thani LakeView make your dream come true and your wedding planning a joy.
Dusit Thani LakeView is excited about every element – from the way the tables are set, to the moment you enter the room as bride and groom. Creativity is our fundamental source. Inspired wedding planners and organizers reassure every step of the way.
Offering an insight into the latest fashion and decoration themes for weddings to be able to get in touch with your dream wedding and bring it to life. Dusit Thani LakeView alluring "Packages" starting from 56,000 EGP that cater various styles, sizes and occasions, all including hotel accommodation and much more tempting surprises just to make your wedding experience a memorable one.
Dusit Thani offers the epitome of a spa haven, relinquish all worries and stress by succumbing to a decadent spa escape by trying out Dusit's couple's massage available for you and your loved one. Additionally, an intimate candlelit dinner for two can be arranged in a secluded and picturesque area surrounded by trees alongside waterfall; let the soft lake breeze and gentle rustle of palm fronds weave their magic as you and your significant other dine in a romantic arrangement.