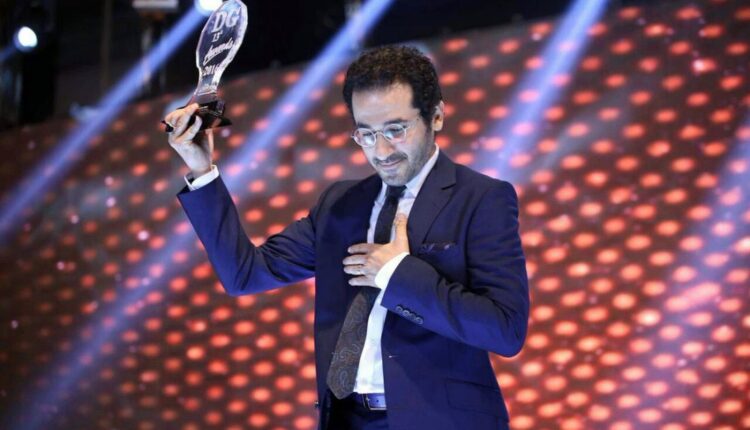 Ahmed Helmy is the most actor who won DG award
The One & Only Ahmed Helmy
When an actor is nominated for an award, we often praise them, when they actually win an award, they're deservedly esteemed and their rank rises along with our respect for their efforts and performances. But when an actor consecutively wins an award — it's fair to say that these recognitions confirm their success.
Ahmed Helmy's career as an actor began when Sherif Arafa noticed Helmy in a children's programme and was impressed by his comic skills. He cast Helmy for the leading role in the comedy film "Aboud ala el hedoud" in 1999. The role made Helmy a household name and since then it's been success after success.
Helmy is widely recognised as a brilliant comedian. Dynamic actors are hard to come by. More often than not, actors will play the same roll over and over again, thus defining themselves as either comedic or dramatic.
Typically, there isn't much room for the in-between. But in very rare cases, actors will dip into both realms, taking on various roles with more dynamic implications. When they're successful, these are the actors that steal our hearts and that we deem some of the best. Ahmed Helmy is exactly that. The rare case who can successfully transformed from comedic to dramatic within his acting abilities, and it would be fair to say, all his work is pure cinematic gold.
Read on as we managed to briefly speak with the multiple award winner himself about his consecutive DG award wins, upcoming roles and possibly seeing him in the near future in drama…
What would you like to say about you being voted and winning once again, placing you at the top as our most voted actor winning consecutive DG award?
Well, frankly speaking that represents a lot to me. I'm thrilled to be the most actor who won this award, as it comes from the audiences. There was a year when i won 'Best actor' and 'Best comedian actor', that year i was genuinely happy and felt that I'm on the right track and should do more of such roles. When you've experienced the thrill of winning an award, you do your ultimate best to be at that place again and again.
How do you choose your roles, and do you have someone to help you with that?
I choose what I feel, the role that touches my soul and I feel deeply, I just fall in love with and decide to play. There is no one to help me choose my roles. Perhaps after I chose a certain role I can discuss it with some close people, basically to see how they feel about the idea. But this happens occasionally, it's never intended or on purpose.
How do you self-develop yourself?
By watching different movies and training a lot, also by meditation. When the actor meditates, thinks, and observes a lot, it feeds our soul and helps to create, and reestablish oneself.
When will we see Ahmed Helmy on TV?
This step needs immense preparations, a fresh new idea, and a brilliant script. I actually want to be on TV, and i think it's time to move towards this step, it will take some time but I know it's coming for sure.