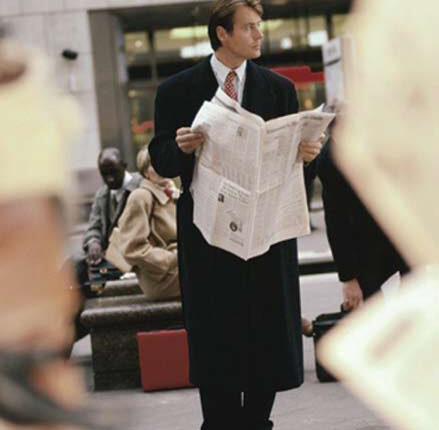 Why authentic customer service matters?
Fulfilling the needs of clients is not always an easy task. For the best of banks, it's the singular motivator to success. Endless studies have been conducted on the results of good customer service and the outcome is undeniable. Meet the needs of your clients effectively and repeatedly and you will have earned their trust and loyalty. Customers treated with concern and respect will become even more loyal – inevitably recommending their bank to others.
A bank with a clear mission for customer service recognizes it actually costs more to attract new customers than it does to retain their loyal clients. In fact, a study conducted by a research program for the U.S. Office of Consumer Affairs found that it can cost up to five to six times more to attract new customers than to keep loyal ones. These satisfied customers, the study reveals, will tell between three and five people about a positive experience. The bottom line? Clients want to feel cared about and respected. If these conditions are met, the customer is more likely to develop a relationship of loyalty to, and spread the word about, the bank's excellent customer service.
A bank's effective customer service program is achieved in various ways. Serving the financial needs of an individual is privilege that the best banks recognize is based on trust and service. At every point of contact, a bank's interaction with a client is the prime opportunity to provide the client with a personal sense of satisfaction. Representatives take the time to ask customers what they want. This can often be different from what they expect. Many will focus on being treated well and what this looks like can vary. Effective bank customer service programs encourage their representatives to learn what it means to their particular set of clients. The best banks also have a clear understanding of their specific mission and this is represented through the bank's products and services. It's not possible to be all things to all people. Trying to do so only ends in mediocre service. Successful banks have a unique set of resources that gives it a competitive advantage. In the best possible match, what the bank has to offer overlaps with what the client desires – a combination of what the bank does best with what the customer wants. From this grows a standard of customer service. This is used to communicate to people why they should do business with a particular bank and what to expect from the business banking relationship. Satisfied clients also feel bank representatives actively listen to their needs and concerns. This can only be accomplished when employees work hard to hear what customers are saying. Increasing customer loyalty requires a special effort on the part of a bank's representatives to hear what is being said about the bank, products and services. Opening the lines of communication positions the customer as a partner. This only happens when banks create opportunities for a steady flow of quality feedback. In turn, that feedback is acted on by banks seeking to serve their client base. Why not all of that communication will be acted on – remember the most effective banks know they can't be everything to everyone – the feedback is used to help the bank focus on what they do best. Customer ideas are used as bridges to close the gaps in service. Making clients aware that their feedback matters helps them stay involved as the bank's partners.
As with all things, people and situations change. Consider the developments in convenience banking in just the last 20 years. The traditional brick-and-mortar bank has now come to represent so much more. While the branch serves as the base, the emergence of ATMs and online banking has revolutionized how and when people bank.
The most effective banks have worked hard to stay ahead of this curve – anticipating turns in the road and providing clients with the convenience the 21st century affords. The savvy banker knows the job is never done. It's a never-ending process of learning, sharing and working together. With that, clients will see they truly are the focus and will have little incentive to go elsewhere.