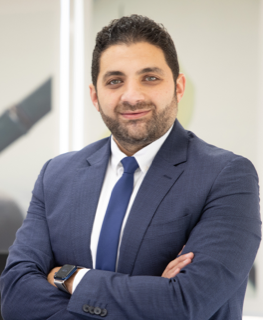 Tamer Aly appointed as General Manager of Valeo Technical Center in Egypt
Cairo (Egypt), December 19, 2021 – Valeo has announced the appointment of Tamer Aly as the new General Manager of its Egypt technical center specializing in research and development for automotive software. Aly has worked in the automotive industry for the past 20 years, of which more than 16 years within Valeo.
Aly was one of the first engineers to join Valeo in Egypt in 2005.
Since he joined Valeo, he has held a number of different roles. In his last position as the Global Software Research and Development Director of the autonomous driving activity, Aly was the first Egyptian to represent Valeo worldwide. In that capacity, he was responsible for the management of over 3,000 engineers who worked on developing AI-based autonomous driving systems across France, Germany, the United States, Ireland, Japan, Korea, China and Egypt.
"Thanks to the talent of our engineers, Valeo has already succeeded in Egypt to create one of the most advanced automotive software development centers in the world and a unique technology ecosystem", shared Aly. "I look forward to continue working with our teams to make Valeo's development center in Cairo an even more world recognized leader in its field. This is the place to be for all engineers who want to embark on an amazing adventure: inventing the car of tomorrow."
Valeo has 2,500 software engineers in Egypt who work on the development of advanced software that will continue to shape the future of the automotive industry – whether for electric cars, automated cars and all forms of digital mobility. Valeo's engineers in Egypt are specialized in designing, developing and testing automotive software and algorithms, artificial intelligence, machine learning, deep learning and the cloud.