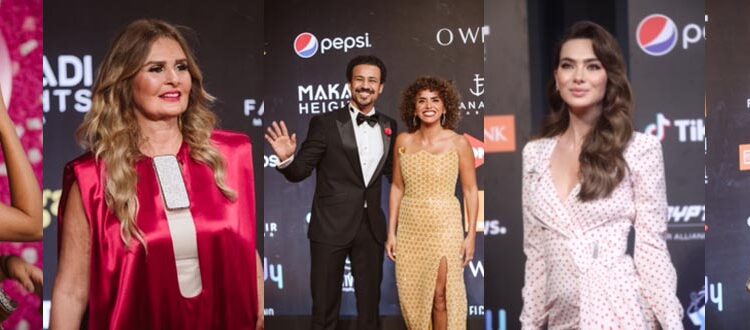 LANCOME GLAMS UP THE GOUNA FILM FESTIVAL STARS FOR THE SECOND YEAR IN A ROW
For the second year in a row, Lancome was the official beauty sponsor for the Gouna Film Festival. They were the eyes behind the scenes, giving a sneak peak of the looks before they hit the red carpet. Just like always, Lancome was able to not just provide a service but also give the ultimate experience. Celebrities came in not just for the makeup, but came for the happiness vibe. The hubs were a place for them to laugh, mingle, takes pictures, and most importantly feel beautiful.
As for the makeovers, the Lancome squad helped the GFF celebrities feel comfortable in their own skin, encouraged them to embrace their natural beauty, and finally made them look like themselves in a glamorous way. The beautiful Lancome squad behind all the magic included Sara Erian, Nada Swidan, Miriam Youssry, Farah El Alfy, Menna Aly, Ingy Milad, Malak El Mokadem, Rana Barsoum, Rita Banna, Caroline Abdel Nour, Fatima El Asmar, Suzy El Togy, & Nada Motawe.
It is noteworthy that Lancôme is a brand that values happiness, elegance, women empowerment. At Lancome, they believe that happiness is the most attractive form of beauty. For more than 80 years, Lancome has been joyfully making women all of the world feel as happy and as beautiful as they truly are.