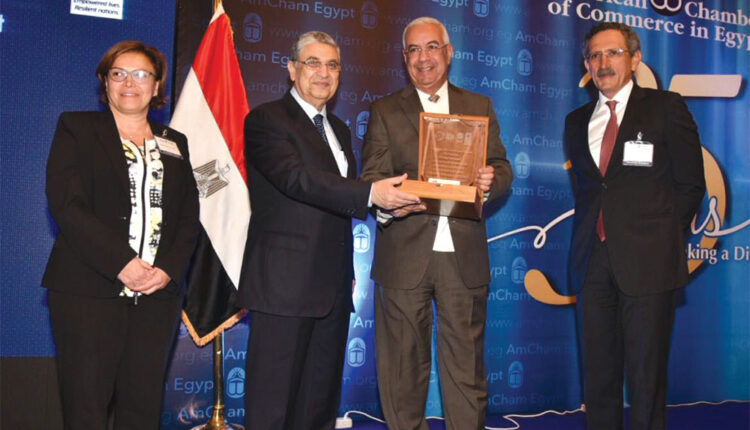 JW MARRIOTT CAIRO RECEIVES ENERGY EFFICIENY AWARD!
JW MARRIOTT CAIRO
Cairo, Egypt –February 20th, 2018, In the ceremony held by the American Chamber of Commerce, the Ministry of Electricity and the UNDP awarded JW Marriott Cairo with "Energy Efficiency Award" in light of acknowledging the entities for energy efficiency and renewable energy.
The award was granted to Mr. Magdy Naguib, Multi-Property General Manager of JW Marriott and Renaissance Cairo Mirage City Hotels, who expressed his utmost contentment and appreciation for winning such a prestigious award. He is also proud of the hotel and its associates as they strive to always provide world class service while following energy efficiency procedures and are in constant execution of renewing energy and effectively taking part to excel by offering only the best while exceeding guest comfort & satisfaction.
In the photo from left to right: Randa Aboul Hosn, Country Director of the United Nations Development Programme (UNDP) in Egypt, H.E. Dr. Mohamed Shaker Minister of Electricity & Renewable Energy, Magdy Naguib Multi Property General Manager at JW Marriott Cairo & Renaissance Cairo Mirage City hotel and Tarek Tawfik President of AmCham,