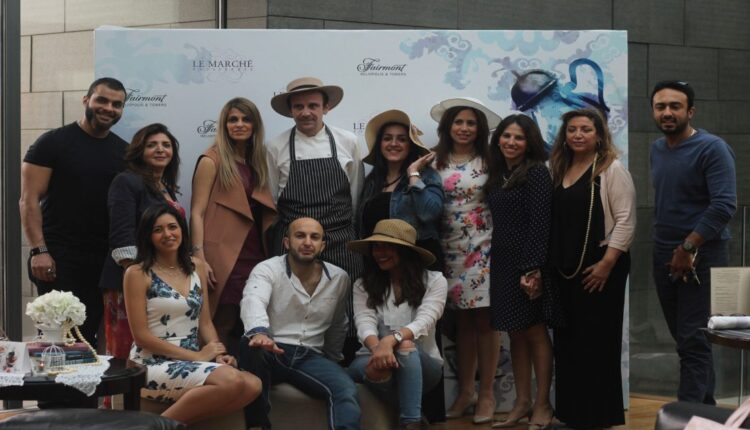 Fairmont Heliopolis & Towers transports guests to an English style wonderland!
There isn't anything more peaceful than a heavenly afternoon tea with someone special.
Fairmont Heliopolis & Towers had the pleasure of inviting the city's key media figures to a fabulous afternoon tea experience at Le Marche including "drink me" tea with 6 unique different infused tea flavors for everyone and a delectable selection of delicate pastries and delicious cakes and scones magically created by the hotel's highly skilled pastry chefs. Guests enjoyed the delightful afternoon and were highly impressed with the atmosphere, attentive service and the chef's delectable culinary delights. During the day, Fairmont Heliopolis & Towers continued to unveil new and daring concepts to ignite the current wave of palatable passions and clearly the hotel came up with all the trappings of a perfect day. For more exciting upcoming events, stay connected with us via our Facebook Fan Page: Fairmont Heliopolis & Towers, Cairo & Twitter @fheliopolis!