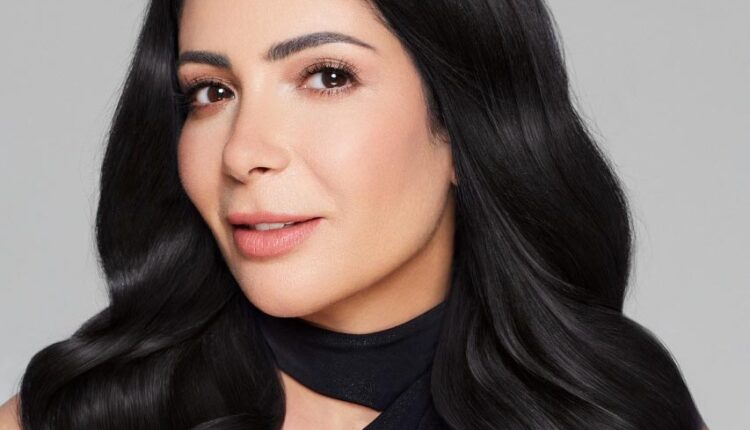 The #1 WorldWide Beauty Brand
L'Oréal Paris Is Delighted To Announce The Iconic Megastar Mona Zaki To Be The New Spokesperson In The MENA Region
L'Oréal Paris is delighted to announce the join of the superstar actress, Mona Zaki, to the L'Oréal Paris family as the new spokesperson in the MENA region. Mona has a long successful journey as an Egyptian actress started at the age of 16 in an audition with the well-know actor and director Mohamed Sobhy with her role at "Bel Araby Elfaseh", Mona Zaki's career has featured many diversified roles and has showcased her wide range of talents that make her perfect for almost any role. She played in 60 movies and series with top directors and actors in the region.
Mona Zaki is the quintessential star of her generation. Through her acting career she has become a role model setting a great example of success for women in the cinema field. She is a winner of multiple prestigious awards and was recently honored by receiving the eminent Faten Hamama Award for Excellence during the 42nd edition of the Cairo International Film Festival
Aside from her acting career, Mona Zaki is a UNICEF ambassador since 2017, she has contributed immensely to raising awareness on many national charity and advocacy campaigns towards child labor, malnutrition, poverty and the effects of violence on children in addition to women empowerment through varies of activities among them supporting women suffering from Cancer, voicing out women issues through her cinematic roles like Dam elghazal, and Ehki ya Shahrazad that tackled different issues" .
Mona commented: "I am very happy with this collaboration, I've always believed that real beauty is about honoring the beauty within you and embracing your differences because when you know your worth, you are confident in what you believe and you recognize the impact you can make. That is why L'Oréal Paris values go hand in hand with my personal beliefs"
Adding "Because You're Worth It" is a driving notion for women to feel valued, that is why I am extremely proud to represent and encourage Arab women throughout their self-worth journey. This goal is not merely attained through the cinematic roles, which I play, but also via being a "voice" to highlight their inspirational stories, as well as turn their narratives into beacons of power and light that guide the rest of the voiceless women!"
Delphine Viguier-Hovasse Global Brand President L'Oreal Paris stated "We are very honored to welcome Mona Zaki to the L'Oréal Paris family. She's not only a talented actress recognized in many countries, she's a strong woman committed to multiple humanitarian causes. Mona imposes her voice in the fight for children's rights and women's emancipation. She is a real Woman of Worth!"
Fans can expect to see Mona featured in L'Oréal Paris' upcoming range of beauty, skincare and haircare products that cater to the diverse and unique requirements of all women living of the region.
About L'Oréal Paris:
Since 1907 L'Oréal have been constantly pushing scientific boundaries to the limit. L'Oréal's research facilities in France, USA and Japan bring together more than 3000 scientists with the sole purpose of developing new technologies that transform into hundreds of innovative new products each year. The L'Oréal experience caters to every aspect of a woman's beauty aspiration; from visibly beautiful skin and fashionable make-up to vibrant hair color and sleek hair care ranges. For more information visit: FB Page , youtube channel, Instagram